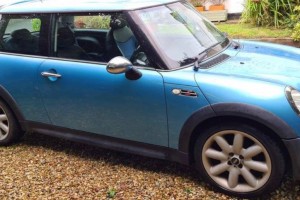 2004 Mini Cooper S in Electric Blue with Chili Pack
£4,000

2004

77000

Chili Pack

Arriving Soon
View Car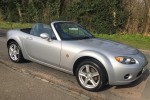 Tom chose this 2007 / 57 Mazda Mk3 Silver Service History.
£5,250

2007 / 57

62000

Not Applicable

Sold
View Car
View All Cars
Well Hello & Welcome
Thanks for visiting during these Crazy times
We are not closed but our MINIs are in lock-down!
You can still visit their page watch their videos and you can still reserve your MINI.
Call Tracey on 07540 292 222 – she's up for a chat.
Looking forward to future freedom…  For MINIs & for all of us.
Until then, stay home & stay safe.
We stock a large range of used MINIs for sale, let us know what you're after and we'll do our best to find your perfect partner…
What our Lovely Customers say…
Recommended
Aug 26, 2021
by
Hayley Freeman
From the experience I had when using Mrs MINI, I found
...
See All
---
Love my mini!
May 28, 2021
by
Eve Ainsworth
So happy with my mini. Tracey was so helpful and honest and went out of her way to make an appointment for us. I chose a Baker Strreet Cooper, which ...
See All
---
Amazing Ford KA
Aug 27, 2020
by
Claire Gooding
After travelling 4 hours on the train Tracey met my father and I at the train station. Very friendly and professional service. Tracey knew exactly ...
See All
---
Read All